The customer is the king and it is more applicable in this age of connected existence. Positive reviews by your customers can increase the reputation of your taxi business and generate trust. It also shows that you have been able to provide a positive experience to your customers which is essential for the growth of your business.
But things don't always turn out the way you expect them to! Your customers can have a bad experience and leave you negative feedback and complaints. Things don't just stop there- 13% unhappy customers will share their bad experience with at least 15 people, according to research by Esteban Kolsky.
You cannot prevent customer complaints, nor can stop your customers from talking about their bad experience. But you can use customer complaints and address them effectively to win the favor of your customers.
We will take a look at the benefits of customer complaints and tell you how to handle customer complaints the right way!
Advantages of Customer Complaints
So, how can complaints from your customer work to your advantage? Here is a look at what you can learn.
Learn from Your Mistakes

Customer complaints help you discover your mistakes and learn from them. You can resolve the complaint and take steps to ensure that the same is not repeated with any other customer.

Every company makes mistakes, so don't panic at the sight of a customer complaint.

Discover the Gaps in Your Service

You may think that your taxi service is running perfectly and able to meet all customer needs. But a customer complaint opens up your eyes and helps you find out the drawbacks or gaps in your service.

Understand Customer Psychology

You will need to interact with the customer while addressing their complaint. This gives you the perfect opportunity to understand how they feel about your company. You can take note of their psychology and use the lesson to develop future campaigns and products.

Turn Unhappy Customers to Loyal Customers

You can convert the negative experience of a customer complaint to a positive one by handling it appropriately. Your customer representatives can work hard and win the favor of the customers who are more likely to turn into loyal patrons of your taxi business.

Gauge your Competitors

Talking to an unsatisfied customer gives you the chance to bring up the topic of your competitors. You can learn about inside stories, discover their tactics, features, quality of service and more by speaking with an unhappy customer.

Based on the information you can create plans to outperform the competition. The data will also be more reliable and trustworthy compared to information gathered from market research.
How to Analyze Customer Complaints?
Not all complaints should be treated in the same way or deserve the same attention. You have to analyze customer complaints to be able to categorize and handle them effectively. Let's see how you can analyze complaints left behind by customers.
Identify Genuine Complaints

Let's face it! The taxi business is a highly competitive market and other players can adopt unfair means to hamper your business. Your competitors can pose as customers and leave negative comments on the internet to make you look bad.

It is really important that you learn to differentiate between genuine customer complaints and those left by fake profiles. Spending a little time on each complaint and looking up the profile of the customer can reveal a lot of information that helps you decide if the complaint is real or fake.

Categorize the Complaints

After you read the complaints one of two times, you will be able to sort them into useful categories. For example, there may be multiple complaints about delay in arrival or driver or incidents of miscalculated fare.

Sorting the complaints in categories help you to find a pattern and find out if they have occurred before. You can also dedicate different customer service representative for resolving specific categories for effective complaint management.

Divide Complaints into Sub-Categories

After you have put the complaints in their categories, you may notice some aspects that deserve special attention. You can place the complaints in sub-categories which makes it easy to locate and resolve them.

For example, the delay in the arrival of drivers can be caused due to the wrong GPS location of the passenger. So, it would be wrong to take action against the driver who is not at fault. Providing sub-categories also help you discover the real issue behind the customer complaints.

Sometimes, the complaints of customers can cover more than one issue. You can provide sub-categories to such issues which lets you discover the small gaps in your operations that no one talks about.

Find the Pattern

We are not talking about solitary issues that result in a customer complaint. Such issues will have their own category and you have to deal with them separately.

Look at the categories that have multiple complaints and you will be able to uncover a trend among them. The trends help you identify the complaints that need immediate attention while others can be dealt with in time.

Establishing trends is also important as it lets you come up with a strategic plan to handle the complaints.

Consolidate the Results and Take Action

The last step is to consolidate your findings after you have categorized and established the trends. You will be able to come up with a plan of action from your consolidated result and respond to each issue effectively.

Now we will explore how to improve taxi service by handling customer complaints in a suitable way!
Read Also: How to Conduct a Successful Onboarding for Your Taxi Drivers?
How to Effectively Handle Customer Complaints?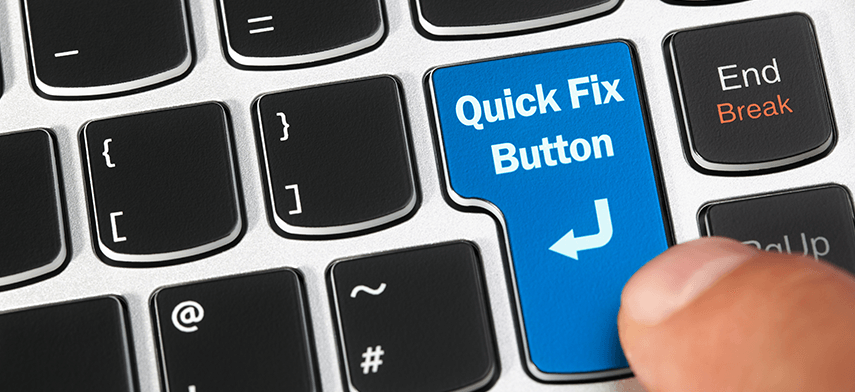 A few simple tips can help you know how to handle customer complaints quickly. Here are a few things you should know.
Be Proactive in Complaint Handling

96% unsatisfied customers won't complain and 91% among those will leave for your competitor!

The truth is, very few customers complain and they may not always call you to voice their grievances. That makes it really important for you to be proactive and search for any negative comments on various platforms.

You can't be content with just tracking your website complaint section; you need to scan social media pages like Facebook and Twitter, look up the comments on your blog and scan the internet for any customer complaint.

If you let the complaints linger, they can go viral and create a bad reputation for your taxi service. You should invest in social listening and look for complaints in local business pages, your Youtube channel, company blog, and complaint directories.

Listen Out Your Customers

Never rush in to resolve a customer complaint unless you have a full understanding of a matter. You should dedicate the time to listen to your customer and understand their pain point.

Customers value a quality response than a rushed attempt to solve their problems. So try to understand their problem so that you can successfully uncover the root cause and come up with a solution.

Say You're Sorry

Apologizing can have a tremendously positive effect on your customers and they may be ready to forgive you. In fact, apologies can work better than just compensating your customers, according to research by The Nottingham School of Economics.

The researchers found that 45% of customers removed their negative comments about a company after they were tendered an apology. But only 23% of customers withdrew their complaints when they were paid compensation.

Customers want to hear your apology so don't be afraid to say sorry when your taxi business is at fault. Acknowledge their complaint and let them know you are working to resolve it.

Keep Customers in the Loop

You may not always be able to resolve a customer complaint in minutes. The process may take some time and all the while the customer should be aware of what is going on.

You should send a confirmation to the customer after you receive their complaint with tracking or case number. They should also have a contact number of a customer representative so that they can get in touch whenever necessary.

Also, provide all the updates about the complaint processing to the customer. For example, if you decide to issue a refund, send a text or in-app message saying so.

Empower Your Customer Service Representatives

Most taxi businesses have a dedicated customer service department to handle customer complaints. You should not waste your time or the customer's time by trying to handle all the complaints yourself.

Your customer service representatives should have the authorization to resolve routine customer queries which saves time and makes the process more efficient. Let's take an example-

Sometimes, the taxi app penalizes the customer for canceling a trip. But the customer may be forced to cancel if the cab is late in arriving or not available at the designated pickup point. In such cases, it is necessary to refund the customer as he is not at fault.

Your customer service representatives should be empowered to issue such refunds without forwarding the matter to managers or higher-ups. The customers are happy with fast service and become loyal to your business.

Be Sure to Follow Up

70% customers leave a company because they feel it doesn't care about them! Don't let this happen to your taxi business- you should follow up with each customer complaint and ensure they have been resolved satisfactorily.

You can do this easily by giving them a call or asking for feedback through the taxi booking app. The small step makes your customers feel important and valued and increases their satisfaction level.

Exceed Customer Expectations

Customer complaints give you the perfect opportunity to go overboard and exceed the expectations of your customers. Don't just stop with solving the problem and following up, let your customers know that you value and care for them.

You can send a thank you note to your customer for reaching out to you or offer a discount on their next ride. This way you can ensure that the customer has only good things to talk about your business and share it with their friends and peers.
Conclusion
Customer complaints can be turned to the advantage of your taxi business if you know how to handle them effectively. You should respond to a customer complaint immediately and let the customer know what is being done. It is also important to follow up and ensure your company is able to resolve the complaint successfully. Doing so will turn unhappy customers into your brand ambassadors!
Author's Bio

Nitin Lahoti is the domain expert of Logistics and Transportation. He has 12+ years of experience in Design, Business Development and Startups. His expertise is in Product Ideation, UX/UI design, Startup consulting and mentoring. He prefers business readings and loves traveling.