Mobile apps have proliferated every walk of life in current times. It is no wonder that the cab businesses have made massive inroads in this era. With Uber raising about $11.5 billion from 14 rounds of venture capital investing, company has shown the extent of profitability and potential in the taxi app business.
Along with other providers like Lyft and Ola, it has made sure that the power is now in the hands of the 2 billion smartphone owners. This business model has opened up several layers of advantages to the end customer too. It is no wonder that 78% of the respondents of a study are found to be very/somewhat satisfied with a taxi hailing service like Uber.
Multiple Advantages for the Passengers
Irrespective of the passengers' location, they will always find a cab handy, to help them get to the destination easily. The maps-based and GPS-based tech solution ensures that finding the way or locating routes would be a thing of past. It also provides a lot of power to the customer which ultimately drives up the overall user experience. Some of these features include the provision to rate a journey and the ability to cancel a trip.
The taxi app solution is a concept that has changed the way we travel, making it far more secure and more reliable than what it once was perceived to be.
But Why Would a Taxi Company Need Its Own App?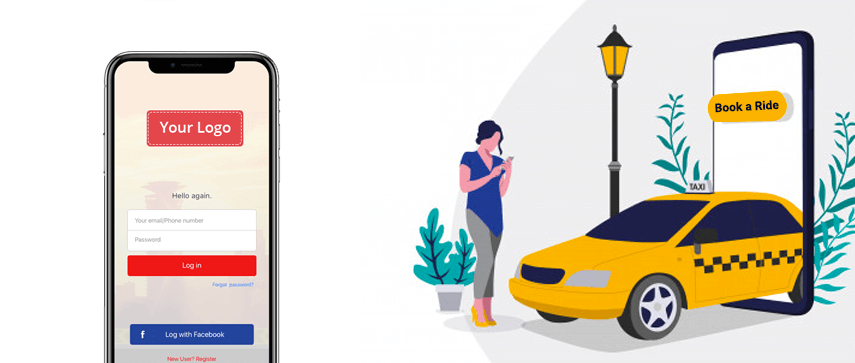 At a high level, an app simplifies the complex network of taxi routes to optimize travel. In the traditional model, it was a challenge getting both the passenger and an available cab to be at the same place at the right time. This is the biggest concern that a taxi app manages to solve in a phenomenal manner.
The underlying principle behind this system is simple. You need to notify the service providers about the location, and the taxi business will ensure that the nearest driver reaches out right at the time the passenger needs it. It is a simple case of finders meet providers, and the taxi app does that at the right time.
This way, taxi services save substantial fuel trying to rummage through the city in search of fares. This is precisely why taxi companies must have an app in the face of digitization. This way they can curtail expenses, optimize operational efficiencies, and remain profitable in a competitive landscape.
What Advantages Do Taxi Apps Provide?
Let us delve deeper into the benefits of taxi apps for taxi businesses, and how exactly has it managed to revolutionize a business so chaotic.
Cuts on Wastage

Taxi drivers can easily extract maximum productivity when they know which passenger is waiting for them in a nearby location. They don't have to take multiple routes in search of a passenger.

Typically, taxis sit idle in one corner of the city, whereas the other corner of the city is experiencing a mad array of passengers. That is the sort of business peak nobody would like to miss out on.

A well-designed taxi app solution makes it easier for a driver to know where the passengers are at, and thus every trip generates more revenue than what it once did. This has simply managed to up the number of bookings a taxi did before.
Sharing the Ride

Sharing the ride has proven to be one of the unique aspects of the entire taxi app solution. It has not only managed to decongest traffic but has also made share taxis affordable for people who would otherwise not willingly opt for taxis.

A taxi booking app enables the taxi driver to set a route and notify people in that route that there is a shared cab on its way. This way multiple passengers can split up the fares and make the journey more cost-effective.
Quality Tracking

Taxi services have now become a matter of scrutiny. It is now a service that can be evaluated across various parameters. Driver's productivity and efficiency are some of the few factors on which a driver is assessed.

In the traditional system, it was harder to find out how the driver's performance is, as there was a lack of a supervisory model. Now, with real-time tracking that comes with taxi app development, you know where your drivers are at a given time and how long would it take them to get back. This will help taxi businesses monitor their fleet properly and help extract maximum productivity from their drivers.
Feedback Mechanism

Passenger feedback is one definite mechanism in place that enables you to improve your services. Earlier, it was difficult to gauge ride experience from a passenger point of view in the traditional model. However, a taxi app solution overcomes this challenge effectively.

The rating system lets you know where exactly are you losing business as a taxi business owner. This also helps you take case by case basis for specific drivers. If they are continuously erring then you can go ahead and implement remedial measures at the right time.

With evidence-based performance monitoring, drivers too are compelled to stay on track with every journey and provide exemplary customer servicing. This, in turn, improves the credibility of the taxi business and positive word of mouth reviews and referrals help generate better business for you.
Real-time Tracking

Giving the passengers the power to know is something they always appreciate. Real-time tracking allows your passengers to know how long would it take for the cab to reach their location. This would help them get ready accordingly for the trip. They can also call up the designated drivers and check on them in case of prolonged waiting time.

With real-time location information available on their smartphones, passengers get to see how far they are from the destination. Due to a well-designed and robust Taxi app solution, end customers or travelers get more power in their hands, a definite hallmark for enhanced customer satisfaction and an overall incredible user experience before, during, and after the taxi ride.
How Do Taxi Apps Help Improve ROI?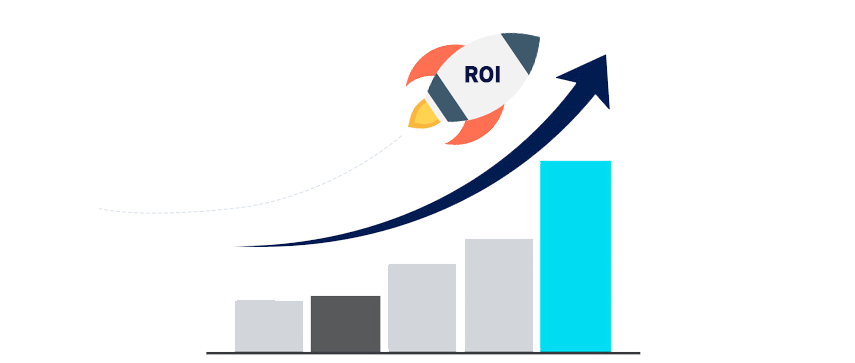 In order to make a business case, you may need to know the cost justification. Here are 3 points that show the massive ROI impact that a taxi app has on your business.
Digitization of the Taxi Business

Running a search for probable taxi fares would have traditionally cost a huge amount to taxi businesses. With a deeper integration of technology, there really is no need to spend extra bucks on taxi dispatch systems. Drivers are now able to locate passengers far more easily and this allows them to boost their income.

Your taxi business too can optimize driver efficiency better, reduce idle time, and serve passengers better. This is a good news for taxi business owners as revenue is generated without incurring additional expenses for marketing the cab business.
No Need to Maintain Taxis

Traditionally, taxis were given out on a rental basis. In this business model, the owners of the taxi service was never sure that they would find the taxi in the same state they rented it out in. If in an unfortunate case, they did find the taxi in a bad state, they would have to incur the costs of getting the taxi running back on the streets like before.

Now, taxi app development solution enables business owners to only track pre-existing taxis. This means, their drivers can have their own vehicles, which consequently means that they are liable for the expenses their vehicle incurs. This massively cuts down on the expenses your taxi company would have to bear.

All overheads in vehicle management and the expenses that come with it are now passed on to the driver. This leaves you a much leaner and highly effective business model, all enabled by the taxi app solution.

Reducing Search Costs

Mobility solutions for taxi business are bringing down search costs drastically. Booking requests are now sent to multiple drivers at the mere push of a button. Not just that, they are informed in advance where the ride would end, as the customer adds the destination while booking the cab.

This helps drivers manage their rides efficiently, and can, therefore, pick up passengers easily. This, quite simplistically, rules out communication costs over the telephone. In the presence of a well-designed taxi booking app, there is no communication cost, no search cost, no service helpline number cost, etc.

These pointers make a strong business case for taxi app solutions.
To Wrap Up
Quality directly correlates to revenue for businesses across the globe. Taxi companies have massively benefited from the integration of technology into their businesses, as it has made providing quality taxi service an easy and streamlined affair.
If you are interested to leverage these benefits for your taxi business then you need a power-packed app that takes care of all three interfaces – passenger side, driver side, and admin end. Check out a strategically designed white label taxi app solution like Taxi Pulse. With a user-friendly interface and customization potential, you can start delivering business value from day one of implementation from this product.
Author's Bio

Nitin Lahoti is the domain expert of Logistics and Transportation. He has 12+ years of experience in Design, Business Development and Startups. His expertise is in Product Ideation, UX/UI design, Startup consulting and mentoring. He prefers business readings and loves traveling.