Running a limousine company is an expensive affair, mainly due to the high insurance premium of the limos. And the emergence of online taxi services like Uber has given the limousine companies a set of new challenges to deal with. The hesitancy of limo companies to adopt technological solutions is often traced as a reason for their dwindling profits. If you are a limousine business owner who wants to devise fresh plans for improvement and growth of your business, here is an informative read.
Why Is Limousine Business Here to Stay?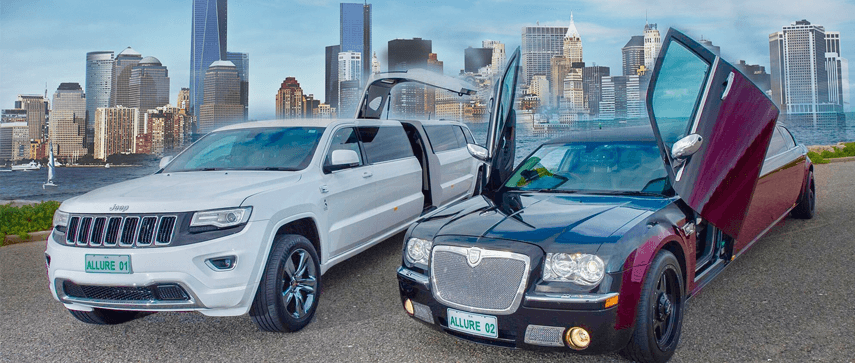 A limousine is a symbol of luxury. It offers the best level of comfort while adding a touch of elegance to the image of anyone who hires it. People will never opt out of hiring luxury cars for special occasions. The occasions range from personal events like a wedding or night party to official requirements like corporate event shuttling or welcoming a special client for fixing an important business deal. There is no way that the demand for limousine service will end soon. In fact, it is definitely going to increase. Here is why.
Comfort And Safety

Limousines or chauffeured cars are considered to be the most comfortable mode of transportation for international travel expeditions. Hiring a luxury car gives the tourists a better sense of safety while they travel locally. As the tourism industry in the country is set to flourish, the demand for limousines will grow accordingly. Moreover, the limo drivers will be quite aware of the direction and roads to the destination which is a plus point for the tourist.

Affordability

The best limousine companies offer the luxury and comfort of chauffeured cars at affordable rates, thanks to the prevailing competition. People won't say no to luxury if it is affordable for their pockets. Although affordability is never a factor in hiring limousines, it plays a prominent role in making luxury car hiring more approachable.

The Status Symbol

People wish to showcase their style, especially when they attend white tie events or throw a party on special occasions. A luxury chauffeured car makes the heads turn for sure, hence it is an ideal choice to represent their status. With newer vehicle models and super-luxury facilities among limos, people can choose the perfect one that suits their lifestyle.

The Human Connect

People like it being welcomed as a celebrity when they travel to a new destination. Who doesn't enjoy the warm welcome of a chauffeur when they arrive at the airport? It is an innate need for human nature to be treated exclusively.
Hiring a limo service has many perks attached to it for people. Excellent amenities, incredible service, and the luxurious ride will give limousine companies a competitive edge when compared with the online taxis. However, the traditional limo companies face a set of challenges in this digitally connected world.
What Are the Challenges Faced by Limo Companies?
For luxury transportation companies, it has been a bumpy ride for almost a decade now. They had a significant loss during the recession period. Although the economy started to pick up from the recession, the emergence of online cabs has given rise to a new set of challenges. Listed here are five major reasons why traditional limousine companies are losing their market share now.
Flaws In The Traditional Booking System

There was a time when booking a taxi used to be a tedious job with a manual method where drivers had to park their cars in a taxi stand and wait for their turn to get a single trip. Then the time came when the mobile phone started being used where the customers used to contact the taxi. But this process was not that much effective since the driver might be in a distant location and was unable to serve the customer at that time. Now the time has changed in the taxi industry with the introduction of taxi dispatch software where the entire process has become easy based on the driver status with prompt booking.

Lack Of Connectivity

Technology has made it easy for users to get a detailed description of the chauffeurs, facilities, user reviews, etc., through their smartphone prior to booking it. As the traditional limo companies are not connected to users in this way, they fail to establish a direct connection with the prospective customer.

Lack Of Analytics

Data analytics are a sure shot way to open up new opportunities for business growth. And new age taxi companies are using data in the best possible ways to grow their business. Moreover, analytics help these taxi companies figure out the right demographics where they can find more customers. Limo companies operating in traditional ways find it difficult to trace the factors that hinder their growth.

Ineffective Marketing:

The online taxi companies are thriving because they are able to offer discounts and promotional offers to the target customers at the right time. Also, they take advantage of technology to stay on top of the customer's mind. In this competitive market, traditional companies aren't able to reach to their target group as they are hesitant to adapt to effective technological solutions.

Unable To Use GPS

It is a common occurrence that limo chauffeurs roam around for hours searching for the location of the passenger who has booked a ride. It irritates both the chauffeurs and the passenger, often giving off bad reviews for the limo company. In this age of GPS tracking system, this is an avoidable affair. By effectively using GPS tracking, chauffeurs can easily find the location of the passenger and companies can track as well.
So what's the solution to succeed in a rapidly-evolving market? How can traditional limousine companies thrive in this age of online taxi booking apps? The solution is to come up with a limo booking app which can dramatically open the undiscovered horizons of business growth. Your dwindling limo business gets boosted with a dedicated limo app.
Why Do You Need to Invest in an On-demand Limo App Development?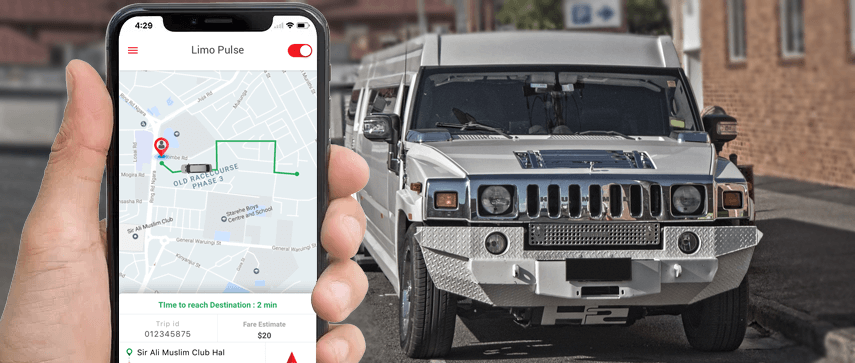 Limo apps offer an all-inclusive solution to the above-listed challenges faced by limo companies these days. It has become the need of an hour for limo companies to focus on limo app development. On a general note, the loss is huge for any business without a dedicated app and it is applicable for players in the transportation business as well.
A limo app development solution not only helps you to stay connected with your customers but also helps reduce the operational cost. It helps in streamlining the business process and increase revenue. Here are more reasons why limo companies should focus on building a dedicated app.
Stay On Top Of Competition

Your prospective customer is looking for instant quotes, the present location of chauffeur, chat with the company representative, talk to the chauffeur driver etc., when they look for a luxury car. If you want to stay on top of the competition, you should not compromise on providing such features. Building your own limousine app is your step ahead to provide the same features as the online taxi companies' offer to customers.

Easy For Passengers

The limo app makes it easy for the customers to book a luxury ride for special occasions and events. It enables users to connect to your business through a swipe away. All they need is to download the app, register and sign up. It will provide a better booking experience to the user. Moreover, users get multiple payment options like credit card, debit card, and other online payment options.

Better Visibility And Connectivity

As discussed above, the lack of connectivity is one of the biggest challenges for limo companies today. A dedicated limo app is a perfect solution to improve your brand visibility and establish a connection with the customers. It brings a whole new dimension to your business. You can stay connected to the chauffeurs as well as the customers through dedicated limo apps.

Reduce Operational Cost

Leveraging technological solutions for your limo business means you are cutting down the operational cost. It helps decrease overhead costs that come when you manage manually. It also ensures better performance from the drivers as you can track the rides. Furthermore, passengers can connect with drivers virtually hence companies do not have to bear the communication cost.

Feedbacks & Reviews

The limo booking app helps you derive thoughtful insights about your prospective customers, which will open up newer options to generate profit. You can collect reviews and feedbacks after each ride about the luxury vehicle, driver, ride, comfort factor, driving experience, amenities, etc. This enables you to understand the areas that you need to concentrate more to improve customer satisfaction.
Buy the Best Software for Your Limousine Business
In this age of digital technology, it is hardly possible to run a limousine company successfully without a mobile application. And building a dedicated app for your limo company is easier than you think. Be clear about your requirement. And choose the right technology solution that fits the requirement. Choosing the right dispatch software will make the whole process easier.
Are you thinking of how much you need to invest in building an app for your limo business? Well, you don't need to break your bank. The cost of buying software depends on its features and functionalities. It is up to you to choose the most optimal limo dispatch software that excels in multiple ways.
Author's Bio

Nitin Lahoti is the domain expert of Logistics and Transportation. He has 12+ years of experience in Design, Business Development and Startups. His expertise is in Product Ideation, UX/UI design, Startup consulting and mentoring. He prefers business readings and loves traveling.