A lot of people are looking forward to Starting a taxi business owing to its scope of tremendous growth. One can spike their taxi network and the return of investment in a short span of time, which makes it a great opportunity for ambitious entrepreneurs.
The gateway to success in the taxi business is maintaining the supply of good drivers. Why is driver acquisition an important factor for a taxi business?
Your business can grow like never before if you have a strong pool of drivers who can give high-quality service to the passengers. The challenging part here is to retain committed drivers and attract more to meet the passenger's demands.
Do you want to know how to attract drivers and grow your taxi network? Read on the strategies below to hire more drivers and stay competitive.
Bonuses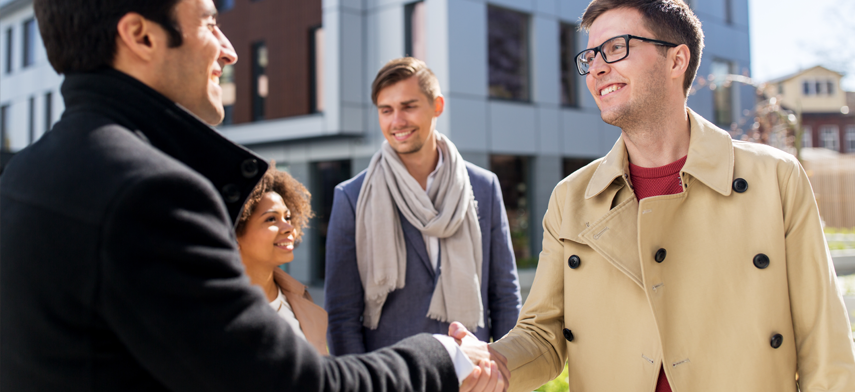 Bonus helps employees to meet goals, stay motivated and committed as per research in human psychology.
Surge bonuses and sign-up bonuses are a great and quick way to attract more experienced and new drivers. Drivers who love to work hard in peak hours deserve a higher rate and surge bonus is the right way to treat them.
You can always retain your existing drivers by offering them referral bonuses and retroactive referrals. Retroactive referrals are added advantage for drivers who forgot using referral codes and was not aware of such bonus.
Bonuses are a super cool method where you can always meet the customer demands by increasing the supply of drivers. It is a lucrative offer for drivers because they get to earn extra money and remain loyal to the service.
Rental Programs
There are drivers in need of a job but stuck due to lack of vehicle that will serve the job purpose. You can do good to these drivers by offering them a car rental program. For instance, Lyft is engaging more drivers by offering them free rentals up to 75 rides per week.
So, you can keep the supply of drivers flowing by allowing anyone to sign up for your company. Isn't it a win-win strategy? It will help you expand your driving pool by addressing the limitations of the potential drivers.
Vehicle rentals are a smart idea, which will not only help you increase the strength of the drivers but also give you a competitive edge - over other companies lacking such facilities.
An alternative approach is to attract the drivers with cars who want to work for your taxi business for additional income. Again it is a winning situation as you are getting drivers without additional investment in new vehicles.
Take Advantage of Gaps
In order to grow your taxi network, you must compete with big corporations like Lyft and Uber. Learn their drawbacks and areas of improvement and hit on it to stand out as a unique and attractive platform.
Quit schemes like a Sign-up guarantee or cutting passenger fares do not improve the driver's earning scope. Eventually, they may be demotivated as their pay and efforts are not justified.
Instead, you can implement a sign-up bonus system or system of scoring points for completing a fixed number of rides, where the drivers can have guaranteed earnings.
Establish a transparent communication system to build trust and faith of the drivers. Always keep your drivers in the safe zone as everyone enjoys job security. Do recognize and meet their demands while eliminating any scope of misconceptions.
Ensure consistency in implementing tactics to woo in right drivers, else you will lose all your smart drivers to your competitors!
Points of Interest for Drivers
Taxi drivers in every city have some favorite hot spots and dedicated parking areas which they need for a quick lunch or catch more passengers. It can be anywhere near superstores, secondary schools, railway stations, pubs, health clubs etc.
You can make your drivers feel special by making these hot spots available for them. It will motivate them to work as per their convenience and comfortability.
You can fill those locations by enabling the registration for drivers or obtaining approval from the owners. Keep targeting the point of taxi driver's interest in different cities to make a bigger taxi network.
Try to grab on the areas with more conversions and go for intense marketing both online and offline, which will get more drivers on your fleet.
Use Psychological Tricks
You can attract more drivers to expand your network using some simple psychological tactics. Setting income goals and the clever algorithm will lure drivers to drive to reach the profit mark.
Instead of the traditional system of fixed working hours, you may use software to introduce incentives based on a number of working hours. In this way, a driver can work more instead of logging off after the fixed schedule.
Flexible working hours and use of concrete goals for profit making will welcome more drivers to work for your company. It will help you keep the drivers busier and work with contentment as the hourly earnings are increasing with every trip.
By giving a good experience to the committed drivers you can make sure that a positive brand image is created. Word of mouth will further spread this brand image and get you more drivers in the long run.
Network Effects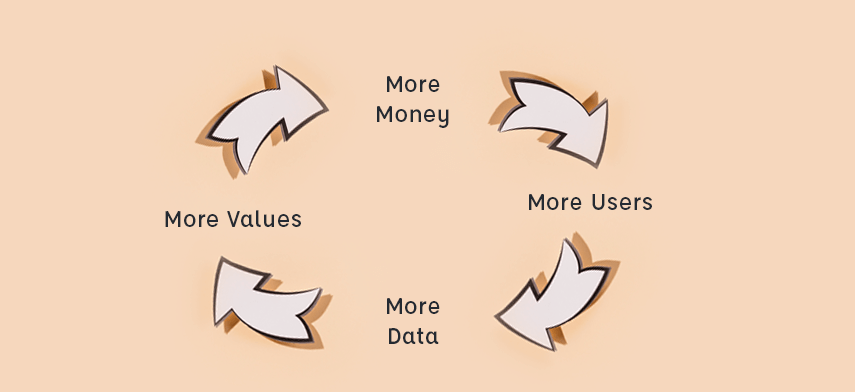 More the drivers are busy more will be the income per hour, lesser the cost of customers and better the pick up times.
In order to strengthen your network, you must conduct thorough research of areas with more users on your platform. You can hit on the desired geographical area to improve the utilization of your taxi network.
This is another opportunity to increase earnings for your drivers as they will certainly be busier. More the drivers are busy more will be the income per hour. It will help you grow your taxi network because you can now cover more areas with more drivers.
There will be the lesser cost of customers and overall improvement in the pickup times. In short, it is not only satisfying the customers who are getting on-time service and instant pickups but also empowering the drivers with high earnings.
The motivated and empowered drivers will bring in more drivers that will further expand your belt, which will, of course, benefit your taxi business. In short, the network effect is the way to increase the value of your taxi business with the increase in the users.
Leverage the Power of Social Media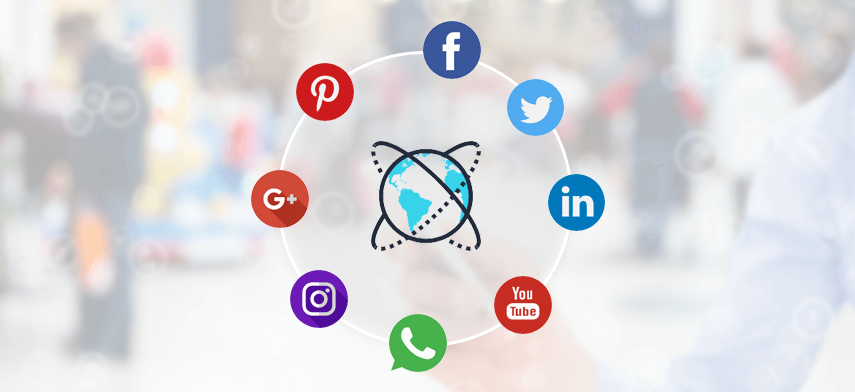 Social media is the key to build a credible reputation of any business, attract potential clients and diversify marketing efforts.
Social media giants like Facebook, Instagram, Twitter are the magical tools to get huge fans in a very short time period - whether it is for personal branding, social networking, or business development.
Social media is the key to the partnership with passengers, drivers, and other well-known companies. Ola and Uber are also turning their fans into paying customers using social media channels. So, you can also leverage its benefits to increase your pool of drivers. You can then run campaigns and market out new cities to spread your network.
Popularity comes with perseverance and cannot be earned overnight. You have to enhance your social media presence by regularly posting and sharing messages to engage with the target audience.
Use Your Own Hacking Method
You have to take bold and insolent moves if you want to broaden your taxi network. There is no other option with the cutthroat competition.
Giant businesses like Uber are already getting more customers through various modes. The dispatch center is one of the most popular modes to get more bookings for drivers. This gives you the advantage of a database of all the drivers.
If you can access the driver's database containing the name, contact number and other details you can connect with the bulk of customers. You can send the SMS text to all the numbers in the target city.
Further, you may come up with sneaky smart ways to collect more information about drivers and recruit them for your taxi business.
However, you should be committed to conducting your business in an ethical manner. Try to access the driver's database and other records in a manner that do not breach the code of ethical conduct.
Unique Features in Taxi Apps
No doubt with the smartphones and mobile apps ruling our lives, every business is getting a clear edge. Taxi business too is serving their passengers and customers well with the taxi app. You can cleverly design your taxi driver app to stimulate your drivers to work longer for more money.
Let say your driver is close to the earning target and about to log out for the day. If the app pops-up a notification of the incentives before logging out it may encourage the driver to drive for few more hours. Uber is highly successful with the encouragement pop-ups in apps like "You're almost halfway there, congratulations" or messages like "You're $10 away from making $330".
Similarly, if the app highlights the total number of scores or points or bonuses a particular driver is about to get it will spike the motivation to a higher level.
Isn't it a mindblowing method to let the driver make the driving choice. Such ways will never go wrong and you can well prevent the drivers to switch to other companies.
Conclusion
Starting a taxi business is an easy thing but building a vast network is a lengthy process. Not all the above steps may be applicable to all the locations of our diversified world.
You must recognize what motivates your drivers and create appropriate opportunities to motivate them. In this way, you can retain the potential drivers and attract many more to grow your taxi business.
Give your drivers what they deserve, treat them fairly, and hit on the drawbacks of other big taxi companies. Track the factors of conversions to bring enough customers to boost your network effects. Try to come up with unique features in your taxi driver app that can attract more drivers.
Go ahead and keep experimenting with different strategies to expand the taxi network in different cities. Be consistent in implementing the tactics that give you long-term success.
Author's Bio

Nitin Lahoti is the domain expert of Logistics and Transportation. He has 12+ years of experience in Design, Business Development and Startups. His expertise is in Product Ideation, UX/UI design, Startup consulting and mentoring. He prefers business readings and loves traveling.