Today, you don't "call a taxi," you "book one!" The ease and convenience of taxi booking apps like Uber and Lyft have changed our whole conception of the taxi business. Now you don't need to dial a number and wait for hours for your cab to arrive; you just make a few taps on your smartphone and know precisely when the taxi will be at your doorstep!
Traditional Taxis are Losing Out...
Traditional taxis have been facing fierce competition from the likes of Uber. In Britain, the top 100 taxi and minicab companies failed to increase their turnover for the first time in five years- the turnover dropped from £495 million in 2014-15 to £479 million in 2015-16. The number of traditional taxi companies decreased by 4.8% reaching 3,000 in 2015.
The old-fashioned taxi industry is also losing out drivers to ride-hailing services like Juno and Lyft. In New York, Uber cabs have already outnumbered the black and yellow taxis and stole away millions of rides. Drivers are leaving the traditional taxi business and switching over to Uber and Lyft for better business opportunities.
Automating Your Taxi Business can Save the Day!
Traditional cab business is going extinct, and most of the taxi operators have already digitized their business. If you don't, you stand to lose out on the new-age, tech-savvy customer who is at the core of the on-demand economy. It will also be difficult to find drivers who now prefer to provide their service for taxi booking companies. You will also suffer from low visibility without an app to get discovered by promising customers.
Automating your taxi business with a high-quality taxi booking app is not just the prerequisite, but necessary to survive the competition and rise above it. A taxi app development company can provide you with the required technology and infrastructure to run your fleet effectively. Taxi app developers can empower your business with instant booking capability and real-time vehicle tracking while making it possible to pay drivers using cashless methods.
Before jumping right into taxi app development or hiring taxi app developers, you need to factor in a lot of things. You need proper infrastructure, technologies, resources, and marketing strategies for your business to become successful. There are several considerations before automating your taxi business, and that also includes aspects of your app.
Questions to Ask Before Digitizing Your Taxi Business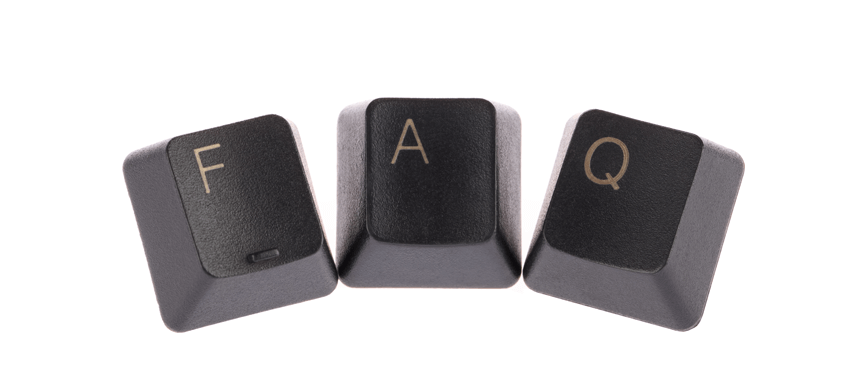 Have you Gauged the Competition?

The first thing to do is to check out what your competitors have to offer like their app features. You can work with your taxi app developers to create ways to differentiate your app from the competition or outsmart it completely!

Studying the competition also helps you determine your target customers and develop effective marketing strategies. You get to know where you stand and the things you need to do.

Can the Taxi Booking App be Customized?

No two businesses are the same! Even if you are an old-fashioned taxi company, you will have some unique needs and requirements specific to your company.

You may like an extra SOS button, your own branding or want to integrate your payment provider in the passenger app- take a note of all the features you want and sit with your developers. If they are able to provide even 60% to 70% of the customizations, it is a good deal to go ahead with.

Can I Get something Unique and Original?

The market is flooded with taxi booking apps so why would someone opt for you?

The taxi app developers should be able to offer something new or unique that makes you stand apart from the competition. It doesn't have to be something drastic- often a new design or feature or ease of use can make a lot of difference.

You can also look to provide excellent customer service and professionalism to get an edge over the competition.

What are the Features of Passenger and Driver App?

You should be aware of the set of features in the passenger and driver app. The passenger version should have one-click booking, GPS tracking of the driver, estimated arrival time and fare, credit card payment system- everything you need in order to provide a seamless service to the customer.

The driver app should have its own share of features to make their life easy! Consider things like live pickup location of passenger, GPS-enabled shortest routes, trip and earning history and so on. Your app development company should be able to add or remove the features based on your need.

Apart from the features, make sure you have a clean and simple interface for both the driver and the passenger. Nobody likes an app where you need to search around for features or find it difficult to do what the app is meant to!

What are the Features of Admin Panel?

The admin panel lets you manage all aspects of running your taxi operations. You can dispatch and schedule rides, manage drivers, customers, and orders, carry out payments and more. The admin panel enables you to automate many of the manual tasks increasing your operational efficiency.

Which Pricing Model will be Used?

The taxi app development company can offer you many pricing options based on features, usage or number of active users. The cloud-based SaaS models generally come with a monthly fee and support charges along with one-time setup cost.

Understanding the pricing model is crucial to determine the amount you will be paying. You should be able to turn up a profit after paying all costs, so this is an important aspect to consider.

Does the Taxi Booking App have Security Measures?

You will want to make the whole experience of taxi booking secure for your passengers and yourself. The mobile app should be developed based on best security practices so that there are no risks of data leaks, hackings or identity theft.

The app should have features to make the journey safer for the passengers with features like live location sharing, SOS button, and chat. The payment process should be strongly encrypted so that no information is stolen.

Some taxi app developers also provide a way to track your vehicles in real-time even when drivers are offline- a security measure you can surely use.

Will I be able to Generate Data Analytics?

Most taxi app solutions will give you a way to get hold of actionable data which can be used to make the right business decisions. Some simple forms of data points help you get an overview of your business such as the number of active and inactive drivers, the total number of trips completed, amount of daily/monthly earnings and more.

You can also generate data about your customers which can help you form insights to develop effective campaigns for them.

Is After Sales Support Available?

The job of the taxi app development company doesn't get over just after delivering the solution. You will need someone to troubleshoot problems and fix bugs during and after deployment. They will also need to provide tech support and training to your staff and be ready to tackle emergency situations.

You will generally be able to get dedicated support for a monthly or annual fee.

Have You Researched Your Taxi App Development Company?

It will be a mistake to rely only on the words of a development company. You should find out online reviews from previous clients to get an idea of what to expect. Research some of their past projects or even download and use one of their apps!

Do everything in your effort to find out about your provider as it will be costly to switch companies later.

What type of Cabs should I Use?

The norm these days in the taxi businesses is to have cars in different categories to suit the preferences of various customers. You can offer a hatchback for budget oriented customers while an SUV would be fit for a big group.

Companies like Uber doesn't own any car and rely on the drivers for supplying the vehicles. If you manage your own fleet, try to use cars meant for taxi business with ample luggage space.
The Time is Now to Automate Your Taxi Business
The answers to the questions will determine whether you should go along with your chosen taxi app development company. There is not a hint of doubt that you need to automate your taxi business, but your position and needs will decide which way to go! You will need a high-quality and responsive taxi booking app to grow your taxi business, so choose the taxi app development company wisely.
We can help you deliver and write your success story with a personalized taxi booking app with your own branding.
Author's Bio

Nitin Lahoti is the domain expert of Logistics and Transportation. He has 12+ years of experience in Design, Business Development and Startups. His expertise is in Product Ideation, UX/UI design, Startup consulting and mentoring. He prefers business readings and loves traveling.