It's been a while since transport aggregators like Uber and Ola have become widely popular. With their growth, a wide range of innovative startups is also opening their doors. Commuting from point A to B has never been easier, and that too without any delay.
Here is the list of top transportation startups in India who are on the way to make big growth! As the on-demand economy surges, these startups will play a vital role in redefining the transport facilities in the country.
So here are the Top 14 Transportation Startups in India making huge waves!
Conclusion
The transportation startups in India have their own share of challenges. In many states like Karnataka, the government has called the services illegal and seized the vehicles. We need modern regulations which address the issues of cab aggregators and brings them under the legal framework.
The startups should also ensure affordability of their services which would encourage mass adoption while security issues will also have to be handled. The startups are already showing great promise and are on the road to significant growth in the coming years.
The transportation system we know today is up for change in the coming few years.
Author's Bio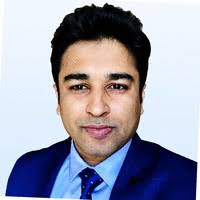 Nitin Lahoti
Nitin Lahoti is the domain expert of Logistics and Transportation. He has 12+ years of experience in Design, Business Development and Startups. His expertise is in Product Ideation, UX/UI design, Startup consulting and mentoring. He prefers business readings and loves traveling.